After releasing numerous apps to the App Store and having had some that have flopped and some that have crushed it, I have learned what works and what doesn't in terms of App Store Screenshots. Here are a few strategies I use when creating screenshots. This is Part 3 of a set of 3 posts on how to improve your App Store presence. You can also check out part 1: how to write a download boosting app store description and part 2: how to make a killer app icon.
Why App Store Screenshots matter more than ever
Since the release of iOS 6, Apple has redesigned the app store search results so that instead of having results show up as a list, search results now show up 1 at a time and show the first screenshot. This has dramatically changed the way app discovery works and it is important to know that it is there and to take advantage of it.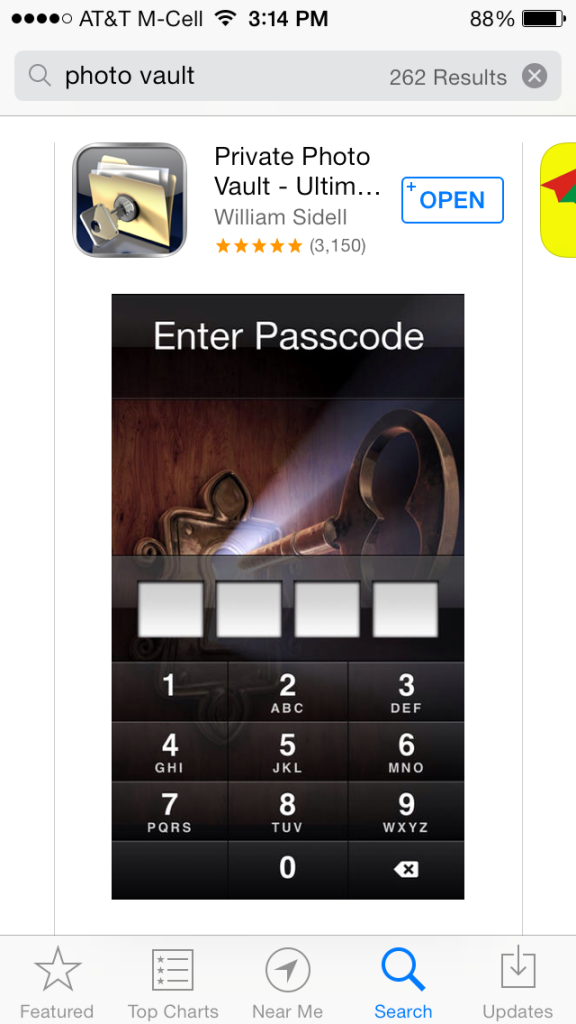 Since an entire screenshot shows up whenever someone searches for your app, this means your first App Store screenshot is more important than ever.
Strategy #1: Select your screenshots that highlight key features
This may seem like something simple, but have your App Store screenshots highlight the most impressive features in your app. If there is heavy competition for your app, highlight the features in your app that make it different.
Strategy #2 : Communicate anything that may not be immediately obvious
There are times when you have a feature in your app that is hard to describe just by an organic screenshot from your app. In these cases, place additional text on the screenshot that will help to describe the functionality of that feature.
For example, there is a feature in Private Photo Vault called the Break-In Report. This feature secretly records the GPS coordinates and takes a photo of anyone who tries to break into Private Photo Vault. The organic screenshot would just show a GPS coordinate on a map with a small photo of the intruder.  The modified screenshot has an enlarged photo of the intruder and tells you with text the functionality of the feature. This communicates the functionality of the break-in report much better than if a simple organic screenshot was selected.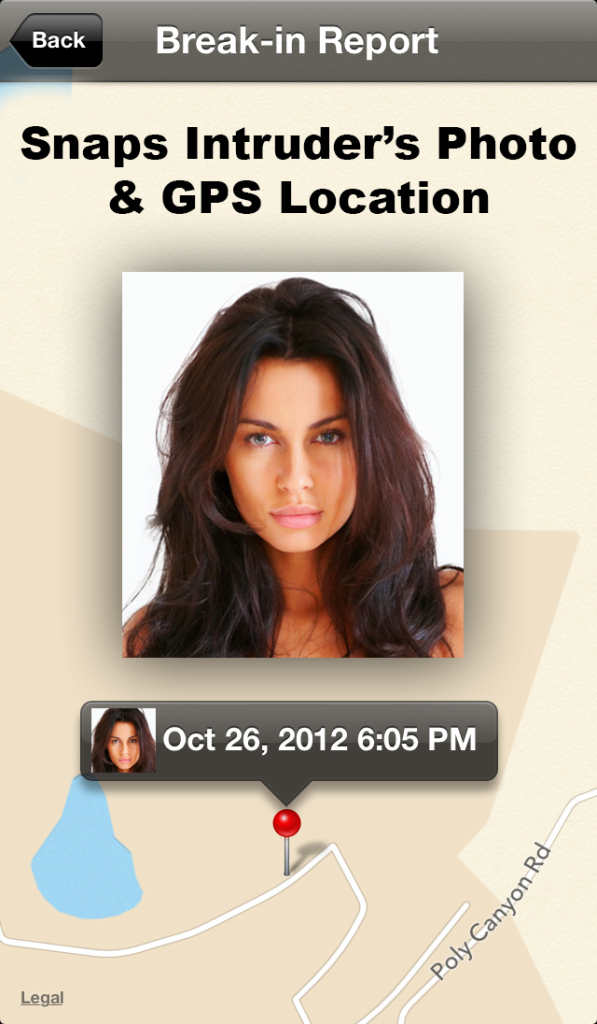 Strategy #3: Take advantage of localization
If you aren't familiar with App Store localization, Apple allows you to have translated app store descriptions and screenshots for phones in different languages. Users are much more likely to download an app if they see the App Store screenshots and description in their native language.
To show you the power of localization, here are the results of translating Private Photo Vault into Russian.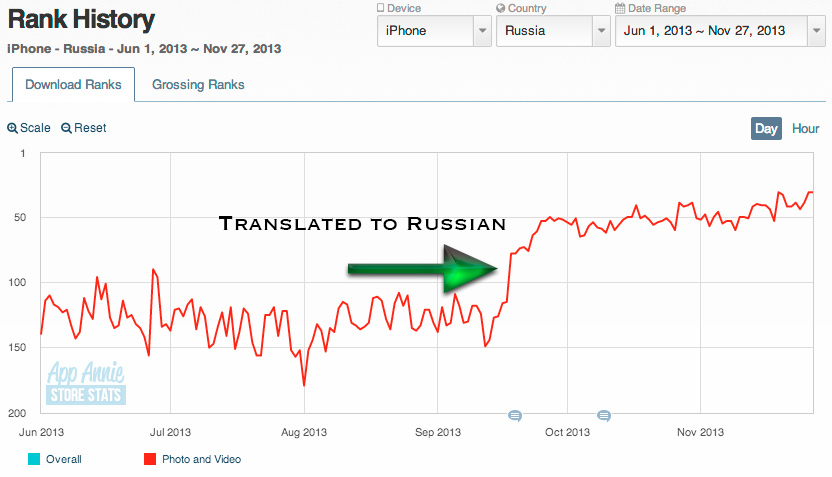 Conclusion
That pretty much wraps up how to make killer app store screenshots and the end for a part 3 series on how to optimize an app's app store presence.