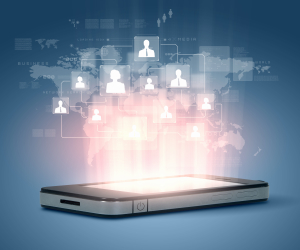 Here is a collection of various resources across the web that I think are useful or fun.
App Research
AppAnnie – Search for any app in the app store, google play, etc. It will show its historical rankings as well as its current ranking. If you have an App Store account, it will mange reporting for you.
App Analytics
Flurry – The most popular mobile analytics sdk. They have a lot of data on mobile users which can be used for advertising.
Distimo – Really good mobile analytics. I really like this company. Event tracking in your apps for figuring out how users are interacting with your app.
Outsourcing
oDesk – Useful for hiring people online. Can hire people to make apps, do SEO, or pretty much anything you want.They have a work diary which takes a snapshot of your contractor's screen when they are working.

Elance – Similar to oDesk, I have never personally used them but now people who have and like it.
Graphic Design
dribbble – A portfolio site for graphic designers where they upload the projects they have been working on. This site is really useful for finding graphic designers to use on projects.
behance – Similar to dribbble and allows artists to upload their projects. It is also useful for finding graphic designers.
Wasting Time
Reddit – http://reddit.com