If you're reading this, you've probably discovered that writing a good App Description can be hard!
There are really 3 things you want your app store description to do:
Convert
Convert
Convert
This post will explain the 5 secrets on how to write an app description that actually converts!
This is the first of 3 posts that I will be writing on the App Store that will cover your App Store presence and how to get people to actually download your app after seeing it in the store.
First of all, I wanted to say that I am going to be presenting the 5 secrets of an app description that I have personally found that actually lead to more users downloading an app. I will be teaching by example of apps that have all received millions of downloads or have been ranked in the top charts.
1.  Social Proof
One of the best ways to persuade new users to download your app is to tell them about all the other people currently using it. Hearing about others using it makes it psychologically much easier to believe that the app is really good.
Here are some good examples of what I am talking about:
"Over 3,000,000 people trust Private Photo Vault to keep their photos hidden.

Top 100 Photography App in USA, Korea, Japan, Taiwan, India, Italy, Finland, UK, South Africa, Egypt, Mexico, Malaysia, Australia, Hong Kong, France, Ireland, Germany and many more countries."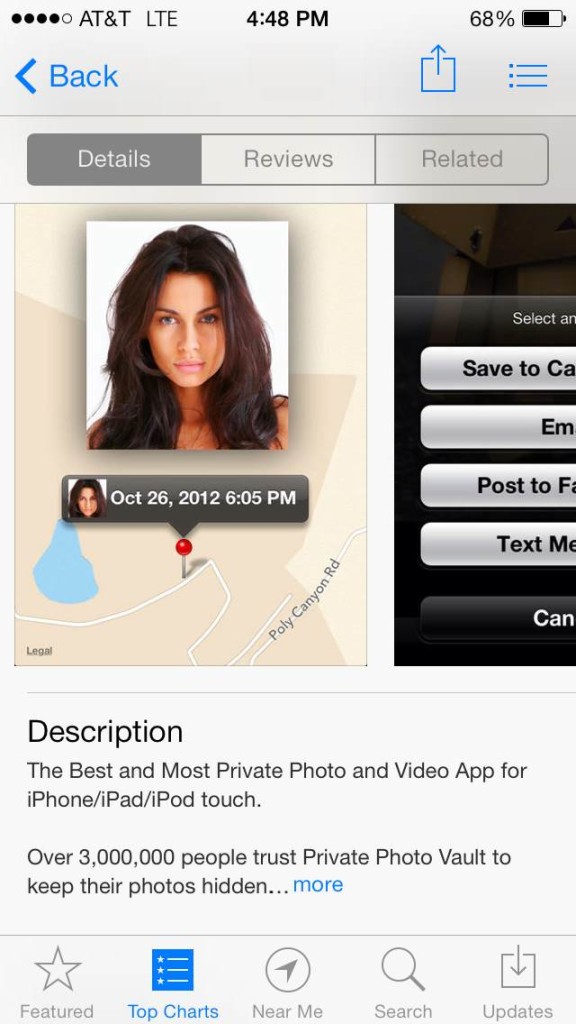 "#1 Top Paid App on the App Store

Downloaded and used by millions including Starbucks, ABCFamily, UFC, A-list celebrities, teachers, bloggers (fashion, fitness, food) and Instagrammers ALL around the world."
If you are just launching your app, you won't really have the ability to list [...]