Being a app developer, I don't really have as much of a need for a business card as people do in other businesses. Occasionally, I have found that they would be helpful to have though, so I decided to design some.
When I decided to make it, I wanted something that was clean and would stand out. I decided to have my name fairly large in embossed foiled lettering. Here is the result, let me know what you think.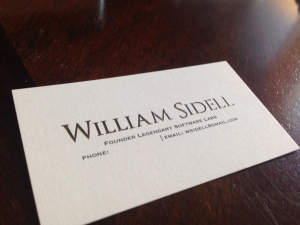 I had these printed from Morning Print and have to say those guys are fantastic.